With so many different brands and models of cars on the market, the car buying process can be a bit overwhelming to say the least. When it comes to affordable small cars, both the FIAT 500 and the Nissan Versa come to mind. FIAT of Austin is here to show you how these two vehicles stack up against each other. If you're the type of person that enjoys saving money on all aspects of your car, from the day you drive it off the lot, to the first fender bender you get into, the 2015 FIAT 500 is the car for you! It's low price tag, incredible fuel economy, and extended warranty with roadside assistance was designed for money savers.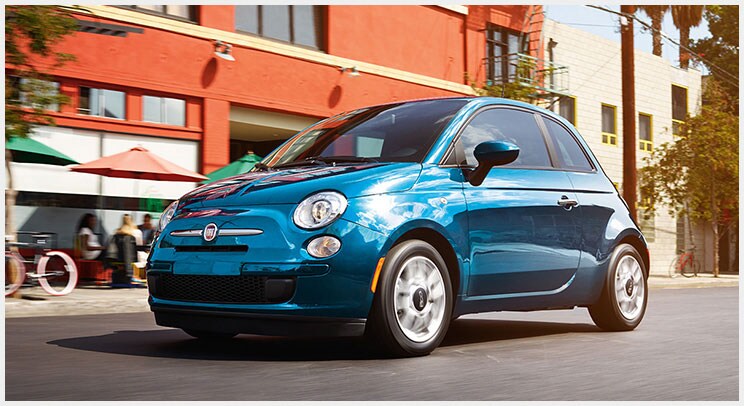 Pricing
| | | |
| --- | --- | --- |
|   | 2015 FIAT 500 | 2015 Nissan Versa |
| Austin Selling Price | Some as low as $12,999* | $11,999 |
FIAT of Austin likes to offer competitive pricing on FIAT models and the 2015 500 is no exception. We want our customers to get the best deal available to them! The 2015 FIAT 500 not only has a low price tag, but it's packed with smart technology and great features like Bluetooth Streaming Audio from BLUE&ME and Sport Mode.
Greater Fuel Economy
 

2015 FIAT 500

2015 Nissan Versa

Mileage

31 city / 40 hwy

35 combined

27 city / 36 hwy

31 combined
The aerodynamic styling, powertrain optimization, and efficient Multi-Air Engine of the 2015 FIAT 500 contribute to its great fuel economy. In the FIAT 500 you'll save money on gas by staying on the road longer than in the Nissan Versa! The FIAT 500 also comes with the eco:Drive app that reads how your handling your FIAT and then provides suggestions on braking, routes and more that will help you drive more efficiently to save fuel!
Extended Warranty
| | | |
| --- | --- | --- |
|   | 2015 FIAT 500 | 2015 Nissan Versa |
| Basic Months | 48 | 36 |
| Basic Distance | 50,000 | 36,000 |
| Roadside Assistance Months / Distance | 48 / Unlimited | 0 |
FIAT really protects its customers when it comes to warranties. Don't funnel more money into your original purchase because of poor coverage. If a problem arises in your FIAT 500, or if you just run out of gas on the highway, FIAT has you covered. You won't pay for anything on your FIAT 500 for the first 48 months of purchase. Those savings could really add up!
For more information on the 2015 FIAT 500 visit us at FIAT of Austin in Austin, TX! Our friendly staff is ready to get you the best offers and to take you for a test drive.
*As of 3/1/15, inventory and prices are constantly changing. Destination not included.